Choose from our elegant cancer hats not only for women with hair loss! Chemo Hats and head coverings for summer or all season. All our hats provide full head and neck coverage and will suit you beyond the cancer time.
Contact Us
Key Features
Made from polyester
Pull closure
One size fits most women.
Foldable and storable: Easy to carry in your suitcase or beach bag, comfortable to store, and save a lot of space. Cute, light, breathable, and comfortable in hot summer weather.
An essential accessory for outdoor outings, vacations, and beach games. The foldable design makes it easy to store in your bag or backpack when not in use.
What is a Summer hats?
Summer hats for women are headgear specially designed to protect your face and shoulders from the sun. There are various materials and types of sun hats, such as straw, sunflower hats, and helmets (sun hats). In modern times, sun hats are common in resorts around the world, especially in countries near the equator of the globe. They are especially helpful in protecting against ultraviolet light (UV). Sun hat styles range from small edges to large edges. However, as a general guideline, wingspans should be 4-7 inches. We now know how important sunscreen is. Yes, you need to apply sunscreen every day (and apply it again!), But don't underestimate the importance of a sun hat (a bonus point if you also apply sunscreen to your scalp). It not only helps to complete your cute summer outfit but also reduces exposure to the sun and possibly prevents stains and other damage.
Read Full Story
Product care information
1) Hand washes at 30 ° C.
2) You don't have to press it, just shake it to dry.
3) Be careful of viscous contents and open flames.
Buy Now
Great for travel
It's good to put together your vacation. You can relax at any time during your vacation. Show your beauty in another city. Stylish strap detail with hidden velcro closure fits freely around the hat
Unique arch design
The foldable design allows you to quickly restore it to its original shape. When not in use, it's easy and convenient to carry in your wallet or beach bag. Regardless of the direction, your style is heading for this summer, we allow you to cover the best summer hats for women. "When it comes to protecting the sun, hats work," says MD, MD, a board-certified cosmetic dermatologist. She recommends that you choose a hat with a wide brim that covers your ears and neck as well as your face. He also suggests staying away from loose-fabric baseball caps and straw hats that do not provide adequate protection. Think of it this way. If you can see it through the building, UV rays can also leak."When spending time outdoors, it's important to cover as much skin as possible," he adds. Davis also suggests wearing long-sleeved shirts, trousers, and sunglasses with UV protection. With that in mind, whether you're looking for a sloppy straw hat for the beach, a daily trendy bucket silhouette, a suit style for UPF 50 for travel, a sporty version for walking, sailing, or doing. We have selected 25 of the best sun hats, including Opla's favorite styles (photos and slides 6). We also chose some similar options to wear during the hot season, even if you're not away from the backyard (inflatable pool).

Learn more
Live Support
More About Summer Hats for women
Summer is one of the weirdest hats of the year. Warm weather and long hours in the sun give you the perfect reason for the shade. On weekends, you can spend the weekend on the beach, go for a walk or enjoy the summer. Here you can only find the best in UPF quality and protection. The great thing about warm weather hats is that they are not only stylish old-fashioned accessories but also double-duty to protect you from the sun. Then can someone say he is not guilty? Now you know the importance of sunscreen.  A timeless, modern, and easy-to-use wardrobe, the straw hat is made of a finely woven synthetic or natural straw material with an edge to protect it from the sun.
Straw hat material
Are our Straw Hats Suitable for Sunscreen?
When buying a straw hat, it's a good idea to keep it out of the sun and see how much light it can pass through. Straw hats with sunscreen are also usually rated by the UPF factor (UV protection factor). For maximum protection, it is advisable to stick to the UPF50 factor hat.
Contact Us
Types of summer hats for women
Many popular straw hat styles include boat style and the popular Fedora style. It will be. And Panama was originally popular with former President Theodore Roosevelt when he visited Panama vacationers.
Boater straw hat
Boat hats are traditionally worn by men and traditionally worn as formal hats for hot weather. There was an official day for men to replace their winter hats with summer hats (traditionally the second Saturday of May), which was celebrated as "Straw Hat Day". Boat hats, usually made of hard straws, have a unique look with a hard, flat crown and edges. Navigator style can be found on all Instagram travel pages, especially those traveling in Europe. Been to Venice? The gondola officially wears a ship hat in favor of her iconic style. Boot hats are a timeless, fashionable, and excellent unisex option. However, due to the usual short edges, this is not always the best sunscreen option (although one edge is not always better).
Panama straw hat
Many people confuse Fedora hats with Panama hats. Isn't it the same, many people ask? Well, in some cases it is. Panama hats are all made of straw, but fedora hats can also be made of other materials such as felt. Fedora hats have a low crown, a pinched front, and moderate edges, making them ideal for sunscreen and very stylish. When most people think of Panama hats, they think of Panama-style Panama hats. However, some Panama hats are made in the shape of a boat. Therefore, men's straw hats are often Panama Fedora hats, but if they are made of other materials, they are not considered Panama hats. The straw fedora hat complements men and women and is a great option for tourists as it is lightweight, provides sunscreen, and easily fits into many outfits without compromising style.
Floppy beach straw hat
When most people think of straw hats, they think of the popular beach straw hats worn by women. With a wide brim, a sloppy beach hat provides ample sunscreen and is perfect for bikinis and covers. Edges can be up to 10 inches wide for even shoulder protection. Flexible sun hats vary greatly in price, so as sunscreen, special attention should be paid to the UPF factor and fabric tension. Swimmers often get tanned, especially on the scalp, when wearing cheap and cheap floppy hats. Therefore, be careful when choosing them.
Lifeguard straw hat
Lifeguard hats are usually made of very thick straw and loose fabrics and are usually not the best option for anyone considering sunscreen. However, they are very stylish and provide adequate protection from strong sun rays. Don't fool the name, but this hat is popular with gardeners, fishermen, and lifeguards.
Strayer bee hat
Straw hats are becoming fashionable, especially for women. The lampshade style, popularized by Audrey Hepburn after having breakfast at Tiffany's in 1961, was made of fine straw and steamed into a mold with a lampshade crown. The wide rims provide excellent sunscreen and the dramatic style gives each outfit a special feel.
The open roof design provides excellent ventilation and heat dissipation. Even if your hairstyle looks like a ponytail, it's still good to wear. The wide brim design for effective UV sunscreen makes it important to go out this summer. The summer of the infused girl is coming. Looking back at the post-quarantine season, vaccination and skin safety are on the menu.
Summer beach sun hat
Sunscreen is made of high-quality material that breathes and sweats. The built-in sweatband helps to lift moisture and sweat. The roll-up feature makes it easy to carry, bag and transport.
Our chemo hat Jessica is designed for sun protection and provides you with a charming, casual look. In addition tot he superior neck protection, this hat features a wider brim incorporating a wire core in the trim that allows bending the brim according to your taste.
Shop now
Chemo Hat Larissa
The chemo hat going by the name of Larissa radiates a casual and cool look. This great hat design consists of soft and very cosy fabric which is offering you full sun protection.
Shop now
Chemo Hat Patricia
Our chemo hat Patricia carries a name of latin origins, meaning 'noble'. Patricia iradiates an elegantly soft romantic look through its light, airy design in combination with its brilliant white color.
Shop now
The best time to start headgear for chemotherapy is after you start experiencing hair loss, usually 2-3 weeks after you start chemotherapy. This may not make the experience more enjoyable, but buying chemotherapy shells and other headgear while still having hair means that they don't fit or feel the same after hair removal. There is a possibility. On the other hand, before you lose your hair, you can try more preparations to deal with it constructively. It is important to use a variety of chemo hats for women to see how they feel about the scalp and whether the length and color of the hair match the complexion and shape of the face.
More about us
Reasons to order summer hats for women at Gluecksmuetze
There are several advantages to ordering women's summer hats at Gluecksmuetze.We are family-owned and do not interfere with your care.All stores have more than unlimited hats in stock. What's more, our website is growing rapidly and includes a variety of weekly summer hats for women's styles and more.For women who provide sunscreen, we offer trendy summer hats at competitive prices. With a focus on sunscreen, inner tubing, UPF fabric, crown style, and inner adjustment edge size, you'll need what you need.Summer hats for women are constantly checked before delivery to ensure that our customers receive high-quality products. How to wear a hatStylish hat! This is one of my favorite accessories! The hat not only adds a little pizza to the outfit but can completely change the look. Simply put on a stylish hat and you can change your outfit from simple to interesting. If you don't know how to wear a hat or a good hat, we've put together this guide. This style guide is very perfectFirst of all, wearing a hat is not so difficult. Drop it on your head. It's not necessarily about how you wear a hat, but what you combine with your hat is the clothes themselves.The Fancy Hat is an accessory that you can wear in winter, spring, summer, autumn, and on the go, so if you haven't worn it yet, you can slowly add it to your wardrobe. is not.If you're wondering what kind of hats are available, what hats to wear, and how to combine and outfits, this is the source you've been looking for.

Different ways to wear summer hats for women
If you're looking for the perfect summer hats for women, I have some great styles to share with you tonight. This post shows my favorite design and 20 ways to wear it this summer. Many girls wear big brim, and flashy hats such as Panama style. Why do they look so sexy and fashionable? The answer is very clear: these fashionistas know how to style it. All hats are perfect for the summer, as they can be combined with trendy clothing, regardless of this year's trendy style. A hat is a perfect accessory that perfectly reflects your style. Wearing this accessory is not that difficult.All you need to know is the correct outfit style and balance. Yes, there are many stylish options from design to color and material. Don't be afraid to play in style. There's a lot of fashion inspiration in this collection and I'd love to share it with you!

Learn more
Shop now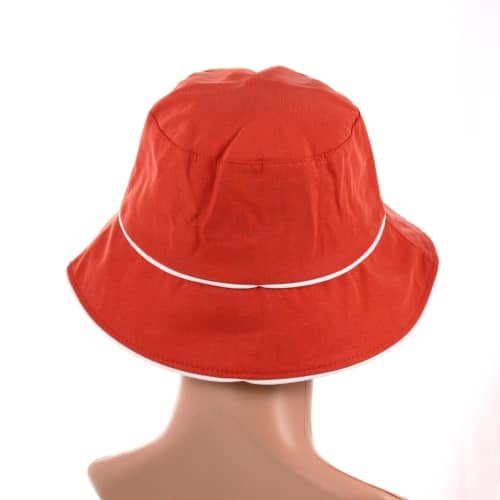 Where to shop
One of the biggest mistakes many women make when buying headgear is not going to a specialty store. Gluecksmuetze.com not only offers a wide range of products tailored to the needs of cancer patients, but its staff has extensive knowledge and experience in the types and characteristics of chemotherapy caps and hair hats, making it easier

Shop Now