Choose from our elegant cancer hats not only for women with hair loss! Chemo Hats and head coverings for summer or all season. All our hats provide full head and neck coverage and will suit you beyond the cancer time.
Contact Us
Key Features
Made from polyester
Very comfortable to wear
Lightweight and trendy
Provides full head coverage
Easy to clean and wash Universal size for all
What is a Chemo Hats?
Chemo hats for women are headgear designed specifically for women patients undergoing chemotherapy. They are usually made of soft material so as not to irritate the scalp, and the good ones have no inner seams for this reason. Chemotherapy shells have been worn for a long time and are designed to avoid pressure on the ears. Yes, each hat can be worn by patients with cancer or chemotherapy, but it has certain properties of the fabric that are sought after to make the patient more comfortable.
Read Full Story
Product care information
1) Hand washes at 30 ° C.
2) You don't have to press it, just shake it to dry.
3) Be careful of viscous contents and open flames.
Buy Now
Why wear a hat during chemotherapy?
Oncologists recommend wearing a hat during chemotherapy to help the patient protect the scalp. During chemotherapy, I wear a cooler hat to reduce hair loss during the session. This reduces hair loss due to powerful drugs. The cooling cap works on the principle of freezing the scalp in response to hypothermia and reducing blood flow to the scalp. This reduces the possibility of widespread hair loss in the process. These caps are cozy but comfortable and should be worn during and after a chemotherapy session to infer adverse effects of treatment.
What is a suitable hat for chemotherapy?
Patients experience significant physical and psychological changes from high-dose chemotherapy and radiation therapy. These procedures often lead to severe hair loss, which slowly balds the patient. Therefore, one of the most popular people to receive chemotherapy is the "hat". These chemotherapy limits for women help women participate and maintain self-confidence. In addition, these hats protect the sensitive scalp of cancer patients from the elements. These hats are becoming more and more popular with people with fine hair. Be confident and be prepared for any occasion! Women's cleansing chemotherapy caps look sleek and stylish. Chemo hats for women are also breathable and very comfortable with a sensitive scalp, but provide a more complete and unobtrusive cover and hide the defined head shape.
Learn more
Live Support
How to choose Good Chemo hats for women?
Our chemo hats have a deeper cut than the average hat and are designed with polyester pleats. It doesn't save polyester, so you don't have to compromise on style when looking at a bear hat. I like working with shoes, so I can get a flattering fit. If you pull the chemotherapy cap too much around your head, it will not only make you feel uncomfortable, but it will also look bad. Not only are we "practical", but we are also interested in how we want women to feel when wearing a hat. Enjoy style, self-confidence, and relaxation, knowing that hair loss is suppressed.
Buy now online or with the help of an expert, find the hat that's right for you. These chemotherapy caps are ideal for women receiving chemotherapy. Made of polyester, it is as light as a feather. Combining good style and finish, you can match this hat with any outfit. The design looks like a fedora with a moderate touch. The material is comfortable to wear in the summer and provides a complete headcover. One way to increase self-esteem is to wear soft ChemoBeanie headgear, which is a good accessory to hide hair loss and add to your wardrobe. But before you buy a chemotherapy beanie, there are a few things to keep in mind.
Do chemo hats for women provide sufficient coverage?
When buying chemo hats for women and fur hats, it is important to consider the coverage they provide. Ideally, you need something that completely covers all areas where hair normally grows. The chemo cap extends from the hairline to the neck, completely hiding hair loss and giving you a sense of security. Hairy hats primarily cover the head under the forehead, and hair extensions provide different coverage levels depending on the length. There is also additional coverage and sunscreen from the top of the cap.
Contact Us
Are you comfortable?
For many women, hair loss can cause itching and tingling of the scalp. This is due to inflammation of the hair follicles that precedes hair loss. Therefore, when choosing a headcover, it is important to choose a material that is soft, breathable, and does not irritate sensitive skin. Chemotherapy Beanie is made from a special polyester designed to fit loosely on the head. The fabric allows for optimal air circulation and makes you feel more comfortable. Designed with comfort and convenience in mind, Our hats combine an easy-to-wear cap with a stylish wig. A lightweight mesh fits snugly around the neck inside the cap, and breathability keeps the scalp cool.
Is it perfect?
Because the skin on the scalp is very sensitive to hair loss, standard caps and hats can irritate due to the large number of seams that rub the scalp. To avoid discomfort when wearing headgear, choose a seamless chemo hat or a fur hat woven with light mesh panels.
Is there enough volume?
Many women do not experience complete hair loss during chemotherapy and want to give small doses because different chemotherapy drugs have different effects on the body. Look for a headcover that provides volume around the crown to give the illusion of thick hair. For women experiencing complete hair loss, lack of hair can improve the shape of the head and make your head look smaller than it is, which can be played with the proportions of your body. Look for a low frilled headcover that offers full volume and doesn't have a loose fit or hides hair loss.
Do you want to protect your scalp?
Your hair naturally helps protect your scalp from exposure to UV rays and wind. And up to 80% of the body's heat is lost through the head, which helps to soothe your hair. I will help. Scalp protection and thermoregulation are important factors to consider when choosing a headcover. Look for headgear that is light and breathable, yet has good coverage. It also loses a lot of heat from your head during sleep, but the chemotherapy hat is made of a soft, breathable material that makes it ideal for use as bedding to keep you warm and comfortable during sleep.
Buy chemo hats for women for Every Occasion
Different headgear is suitable for different situations. Everyday wear should be something that is easy to slide and does not need to be fixed or adjusted at all times. Chemo Beanies easily provides the look of an elaborate scarf. For special occasions, chemo hats for women are offered in a variety of styles and patterns. Or, the elegant champagne-colored Megan Chemo hat with soft frills goes well with any outfit. For active women, a hairy hat is a great way to decorate your sports wardrobe with a variety of caps and hats, and you can customize it with the hair color you choose to suit your style.
Find your style
At A Fitting Experience Mastectomy Shoppe, we understand that every woman has her style. That's why we have a variety of chemotherapy hats and caps to complement your mastectomy wardrobe. Try the delicate brushed pink Donakemo Beanie with soft frills, or the black Amy Chemo Wave Knit Beanie that goes well with any outfit. If you want to add some color to your outfit, we offer a chic yet feminine Abigail Chemo Beanie. This is an impressive Fuskia ombre with a pleasing pleated texture. Hairy hats come in a variety of hats and hair colors to match your skin tone and come in different lengths for different activities.
Find the size
The standard head size for most women is about 22-23 inches. However, for women with non-standard head sizes or asymmetrical heads, finding the right cap or hat can be difficult. Chemo hats for women are made of a light stretch fabric that adapts to your head size without the risk of unpleasant pressure or moving around during the day. The single size is suitable for all female head sizes and helps to hide the non-standard and asymmetrical scalp.
Our chemo hat Jessica is designed for sun protection and provides you with a charming, casual look. In addition tot he superior neck protection, this hat features a wider brim incorporating a wire core in the trim that allows bending the brim according to your taste.
Shop now
Chemo Hat Larissa
The chemo hat going by the name of Larissa radiates a casual and cool look. This great hat design consists of soft and very cosy fabric which is offering you full sun protection.
Shop now
Chemo Hat Patricia
Our chemo hat Patricia carries a name of latin origins, meaning 'noble'. Patricia iradiates an elegantly soft romantic look through its light, airy design in combination with its brilliant white color.
Shop now
The best time to start headgear for chemotherapy is after you start experiencing hair loss, usually 2-3 weeks after you start chemotherapy. This may not make the experience more enjoyable, but buying chemotherapy shells and other headgear while still having hair means that they don't fit or feel the same after hair removal. There is a possibility. On the other hand, before you lose your hair, you can try more preparations to deal with it constructively. It is important to use a variety of chemo hats for women to see how they feel about the scalp and whether the length and color of the hair match the complexion and shape of the face.
More about us
More info about chemo hats for women
Women's chemotherapy caps are breathable, skin-friendly, lightweight, and can be worn all year round. The material is of course elastic and fits perfectly. The appearance of the hair hanging behind the hat provides complete coverage. The unisex design gives the wearer a modern and stylish look. This cap is suitable for sensitive scalp and is perfect for those looking for a comfortable cap. This hat is perfect for outdoor activities, hiking, horse riding, and casual wear. Lightweight and breathable chemo hats for women are known for their soft and comfortable fit. This double plug prevents itching and sweating of the scalp. Made of polyester, it can be stretched to fit any head size. Made of cotton and lightweight, you can wear it every day.
It is designed to provide two layers of protection that allow you while you sleep. Chemotherapy shells are suitable for people in all disciplines, with a particular focus on patients recovering from chemotherapy. We all know our hair, and losing it can be stressful. Therefore, these hoods are designed to make you feel good and uplifting with a sleek design and great comfort. Managing life with breast cancer is a major challenge, and for women experiencing chemotherapy-induced hair loss, these challenges may seem even more difficult. Many women do not understand how their hair is related to their self-sensation, and hair loss can have a significant impact on their self-confidence.
How to wear a cap with chemotherapy?
Chemotherapy hats are initially stored in the freezer.
And are filled with cold liquid stored in the refrigerator at -40 ° F.
These hats are comfortable yet narrow, cover the natural hairline, and completely cover the head.
These hoods are first used before the session to prepare the hair for treatment. It is used during chemotherapy but is replaced every 30 minutes.
It will be reused after processing.
Learn more
Shop now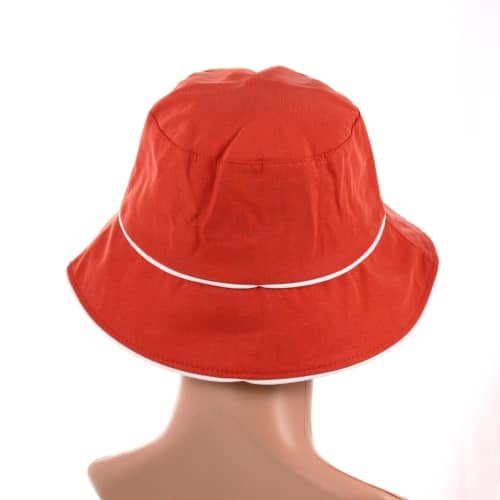 Where to shop
One of the biggest mistakes many women make when buying headgear is not going to a specialty store. Gluecksmuetze.com not only offers a wide range of products tailored to the needs of cancer patients, but its staff has extensive knowledge and experience in the types and characteristics of chemotherapy caps and hair hats, making it easier
Shop Now